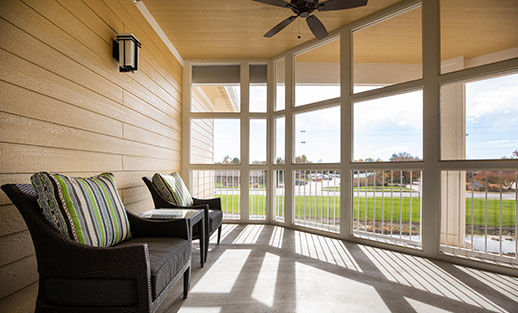 Assisted Living Community
Assisted Living is an ideal option for those who choose residential housing and want to remain as independent as possible. Our assisted living community at Schowalter Villa in Hesston is the perfect choice for balancing privacy and fellowship, independence and assistance.
We invite you to join our close-knit community and experience an enriching lifestyle of assisted living with our attentive, devoted staff to assist you as needed with daily tasks, medication monitoring, and other services.
Nurses are available 24 hours a day should you need them. This support can help older adults maintain health and independence longer.
See our criteria for Assisted Living here.
Download an assisted living application here.
For more information on assisted living options, please contact the Senior Living Advisor Team at 888-388-7445.